Julio Bashmore – Au Seve (Star One Remix)
Julio Bashmore – Au Seve (Star One Remix)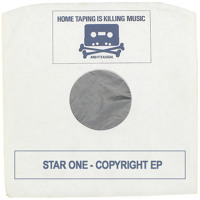 The start of 2011 saw two brothers from Kent, Phaze One and Blacksta, join musical forces and the 'Star One' project was born!! Their sound has been described as a celebration of different elements of the UK Underground scene fusing Garage, Grime, House and Hip Hop with the Star One trademark use of chopped samples and subtle basslines.
Toddla T picked the duo out as 'one of the most exciting producers to emerge in 2011' as Star One featured on the Red Bull Mixtape project.
2012 saw the release of their first single 'Respect' alongside a string of official remixes. 2013 is set to be a busy year for Star One releasing more original material whilst trailblazing through various clubnights nationwide with their high energy, fast paced, forward thinking DJ sets. Star One also present the 'Star One Showcase' every Thursday 4-6pm on Londons leading underground radio station DeJaVuFM.
Star One are regularly on KB Promotions, who are a huge fan of this duo and think that this track is another belter from the lads from Kent.
Posted on February 22, 2013, in DJ's, Producers, MC's, Free Music, Mixtapes and Tunes, Mixtapes and Tunes and tagged #AuSeve, #Garage, #Grime, #JulioBashmore, #Music, #StarOne, House, KBPromotions, Remix. Bookmark the permalink. Leave a comment.