Context – '1.4 at 12′
Context – '1.4 at 12′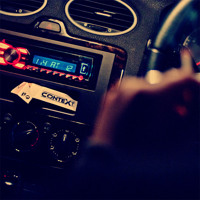 Context MC, who originated from Norwich, but moved to City of London, has featured on KB Promotions a number of times and has been part of one of our exclusives, has released his new track '1.4 at 12′ for a free download.This track and Context are still firmly in the underground scene of music which he once referred to his style as Dub-Hop, where his gritty sound and lyrics dominate.
Lyrics such as "What do we know about Aston martin music, this is for your ford fiesta with the cities darken music" and "Stopping at a red light, this Max Power nutta, pulls alongside, the engine revs and speeds by" are what gives it that underground gritty sound.What impresses me about Context is that he has gone back to his home city and to his roots, to shoot the video to go with this track through the streets of Norwich.
Context continues to get high praise from heavy weights such as MistaJam from BBC Radio 1xtra and SB:TV, along with numerous blogs are what are making Context a name in the scene.
So click here for Context's fan page and here is the track for a free download:
Play, Like, Share, Download and Comment.
Posted on March 6, 2013, in DJ's, Producers, MC's, Free Music, Mixtapes and Tunes, Mixtapes and Tunes and tagged #1.4 at 12, #Context MC, #Fiesta, #Ford, #Grime, #Hip Hop, #Music, #Norwich, #Underground, dubstep, KBPromotions, london. Bookmark the permalink. Leave a comment.