Goyte | Joyriders Mashup
Goyte | Joyriders Mashup
Electro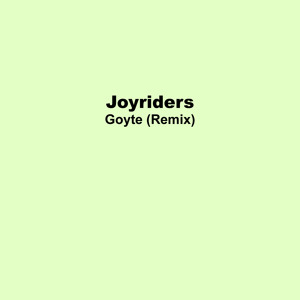 There isnt much to know about Joyriders, apart from that they are from Los Angeles and are Electro based DJ and Producers.
So i am hoping to hear from these and get some more infomation and hopefully an exclusive mixtape.
So until then, enjoy this FREE DOWNLOAD Goyte – Somebody I Used To Know Mashup.
Share, Comment and Download.
Posted on May 4, 2012, in DJ's, Producers, MC's, Free Music, Mixtapes and Tunes, Mixtapes and Tunes and tagged dj, free download, joyriders, mixtape, producers. Bookmark the permalink. Leave a comment.